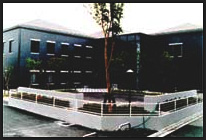 The City of Kyoto Symphony Orchestra was founded in 1956 under the management of Kyoto City Government to create a new culture in the city. It had a period of intense rehearsal led by Carl Caelus the first Chief Conductor. With singers from Nikikai, it performed Mozart Opera Series throughout Japan in 1959 and won numerous prizes. At that time, the orchestra with only 40 musicians was known by its superb performance of Mozart's works.
However, the 2nd Chief Conductor Hans Joachim Kauffmann and the 3rd, Tadashi Mori expanded its repertoire to modern and contemporary music,and it eventually came to be an orchestra with 87 musicians.
From 1967 to 1971, CKSO was led by Yuzo Toyama, the 4th Chief Conductor, and Akeo Watanabe the 5th. They performed three ballet musics by Stravinsky under Toyama,and recorded Sibelius's Symphony No.2 under Watanabe, which was the first recording of CKSO. At the same time it gave a lot of concerts all over Japan with both the conductors.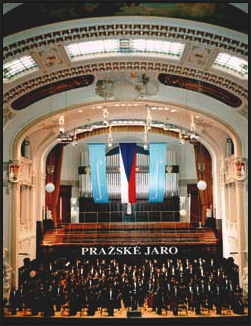 In 1972, CKSO gave the premier of Honegger's "King David" under the baton of Kazuo Yamada, the 6th Chief Conductor and it has begun to show originality in its selection of music.
From 1973 to 1998, CKSO has performed Japanese composers' works with a theme of Kyoto which were commissioned by the city. Some of them were recorded by CKSO, which won "The Japan Record Academy".
In 1982, it invited Fulvio Vernizzi from Italy as the 7th Chief Conductor.
When Ken'ichiro Kobayashi became the 8th Chief Conductor in April 1985, CKSO celebrated its 30th anniversary. It performed in North Korea in 1987 and in France in 1989.
In 1989, Michiyoshi Inoue assumed the post of the Music Director and the 9th Chief Conductor, also the new rehearsal studio for CKSO was completed and the orchestra has made a lot of progress in performing under good surroundings.
In the autumn of 1995, the Kyoto Concert Hall has been set up as a basis for CKSO's performing.
In May 1997, the orchestra gave concerts at Prague Spring International Music festival, EU Japan Fest in Greece, and also performed in Vienna, Krakow and Croatia under the direction of Michiyoshi Inoue, to celebrate its 40th anniversary. In April 1998, CKSO invited Uwe Mund as the 10th Chief Conductor and released 4 CDs of the works by Sibelius, Smetana, Bartok and Mahler on Arte Nova label (Germany) from 1998 to 2001.
From 1998 to 2001, it released 4 CDs of the works by Sibelius, Smetana, Bartok and Mahler from Arte Nova, Germany.
In April 2001, it invited Naoto Otomo as the 11th Chief Conductor and Hiroyuki Iwaki as Chief Guest Conductor. In 2003, it started "Concert for Children", only one in Kansai region, and in 2004 it also renewed "Concert for Everybody" which tours cultural halls and community centers in Kyoto city.
In celebration of its 50th anniversary in 2006, the Orchestra successfully performed Schoenberg's "Gurre-Lieder" first in Kyoto and toured seven domestic cities under the direction of Naoto Otomo.
Today CKSO performs about 100 concerts a year including 11 subscription concerts, special concerts, community concerts, and student concerts. It won the special contribution award of the 25th Kyoto-fu Bunka-sho (Kyoto Prefectural Culture Awards) in January 2007 as recognition of its positive activities like instrument training workshop for young students, charity concerts at welfare facilities, and support as a music coach for Kyoto Junior Orchestra which was founded in 2005.
It celebrated the 500th subscription concert in May 2007 and was additionally awarded Kyoto Sozosha Taisho (Kyoto Creators Award) in September.
In 2008, it invited Junichi Hirokami as the 12th Chief Conductor and Naoto Otomo as Conductor Laureate. Since 2009, CKSO has held the spotlight for its new projects including the "Spring Concert" and the "Orchestra Discovery", concerts as a guide to the orchestra.
In April 2014, Junichi Hirokami became the 12th Chief Conductor & Music Advisor, and CKSO invited Ken Takaseki as Principal Guest Conductor and Tatsuya Shimono as Guest Conductor.
CKSO received the "27th Music Pen Club Japan Award" in the Opera and Orchestra Category in February 2015, and also the "46th Suntory Music Award" with Junichi Hirokami in April 2015.
CKSO released 3 live CD albums conducted by Junichi Hirokami in November 2010, in February 2012 and in September 2013.
In June 2015, as part of its 60th anniversary celebration in 2016, CKSO made a successful tour in Europe since 1997 and the first oversea tour in 18 years, and performed in Plzeň (at the Měšťanská beseda, Czech), Cologne (at the Kölner Philharmonie, Germany), Amsterdam (at the Concertgebouw, Netherlands), and Florence (at the Opera di Firenze, Italy) under the baton of Junichi Hirokami.
In 2016, CKSO toured six Japanese cities as part of its 60th anniversary celebration and gave ten free ensemble concerts in Kyoto, and received the "Regional Cultural Merits Award in 2016".
CKSO received the "37th Music Critic Club Award" in January 2017 and for the performance of Stockhausen's "Gruppen" for 3 orchestras etc. at the CKSO 60th Anniversary Special Concert in December 2016, CKSO won the "29th Music Pen Club Japan Award" in the Contemporary Music Category in March 2017.
Appointing Tatsuya Shimono to Principal Guest Conductor position in April 2017, CKSO established the leadership by 3 conductors, Hirokami, Takaseki and Shimono.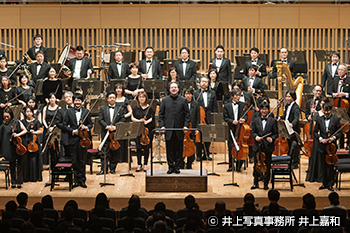 From April 2020, Junichi Hirokami became the 13th Chief Conductor & Artistic Advisor (until March 2022) and John Axelrod joined CKSO as Principal Guest Conductor (until March 2023). CKSO gave outstanding performances and built up its golden era under Junichi Hirokami, during his 14-year tenure as Chief Conductor from April 2008 to March 2022.
In April 2023, Nodoka Okisawa assumed the post of its 14th Chief Conductor, and CKSO announced that Jan Willem de Vriend will become its Principal Guest Conductor from April 2024.
To move on to the next step, CKSO is advancing as a world-class orchestra befitting Kyoto, an arts and culture city.